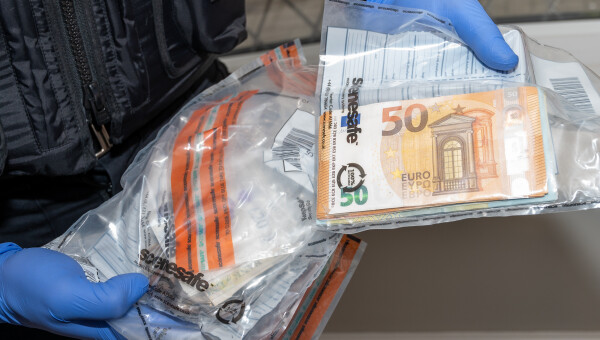 Operation Booker
A joint operation between Northamptonshire Police and the Romanian Police, with support from the East Midlands Special Operations Unit (EMSOU) TOEX team, Europol and Eurojust, have targeted a modern slavery gang in order to safeguard those who were being exploited.
In total, 25 properties were entered by police officers – 12 in Corby and 13 in Romania.
Believed to be active since at least 2018, the gang - an organised and sophisticated crime group, lured vulnerable people in unstable financial situations in Romania by offering them jobs in the UK.
However, once they arrived in the UK , the gang would take their ID documents and phones, forcing them to work 16 hours a day, seven days a week, and without sufficient food or basic health care.
Evidence gathered suggested that the suspects established a wide network for the recruitment, transportation, accommodation and exploitation of victims, forming links with local companies such as factories and commercial car valeting sites, where the victims would be forced to work for little or no wages at all.
It is believed that salary payments made to the victims were withdrawn by the gang and violence was threatened to family members back in Romania should any of the victims speak up.
In November 2021, Eurojust approved a joint investigation team between Romania and the UK to tackle the gang under the name Operation Booker. This was the first one ever to be secured by Northamptonshire Police.
Following the 26 warrants executed as a result of this taskforce, seven arrests were made – four in Romania and three in the UK.
A total of 27 people have also been identified and safeguarded since the operation began, and a large quantity of cash, designer goods and mobile phones were seized. Two air weapons were also taken away.
Head of EMSOU's TOEX Team - DI Dan Smith, said: "EMSOU and Northamptonshire Police have been working on building intelligence around this investigation for a number of months, and to see it all come to a head yesterday was a fantastic feeling.
"We've been able to use systems to bring pieces of the jigsaw together and create a picture of exploitation we suspect has been happening between Romania and Northamptonshire.
"The main aim of everything we do at TOEX is to help vulnerable people who are at risk of high harm, and the efforts we made to safeguard a number of people this week is something we will always be proud of.
"Our work doesn't stop here. We will look to create a long-term solution to support those that – through no fault of their own – have found themselves victims of modern slavery, and to bring those responsible for such a high level of organised criminality to justice."
Click here to read more and watch a video of the enforcement activity.